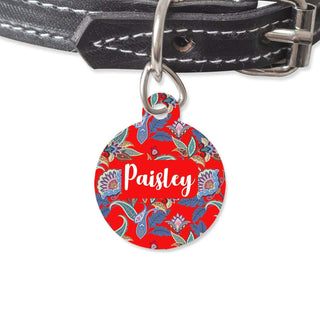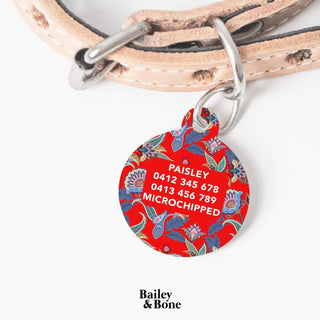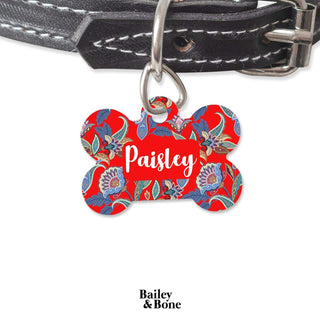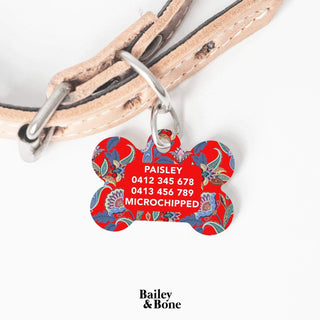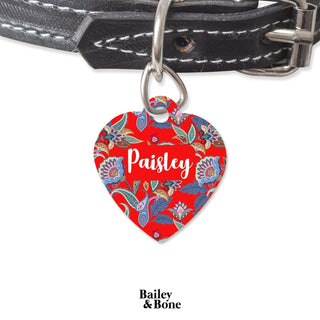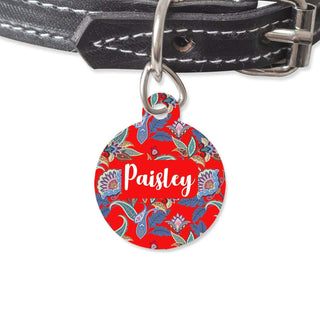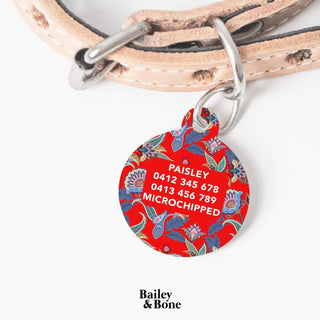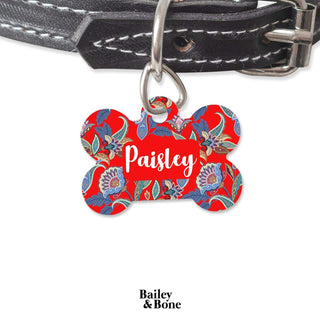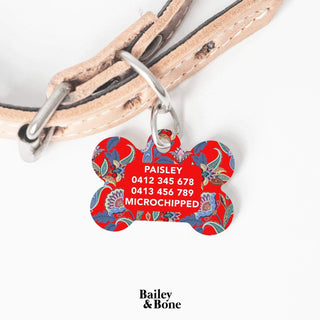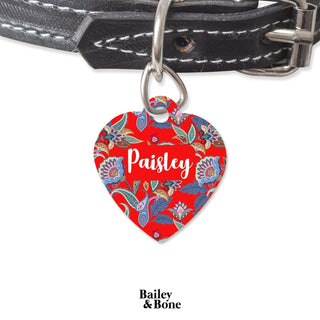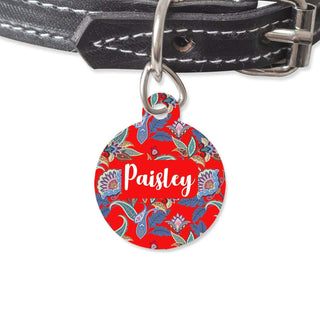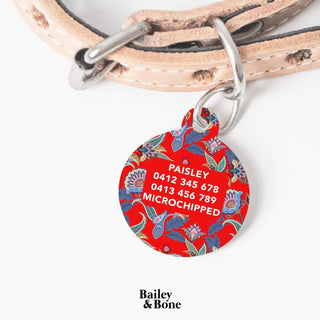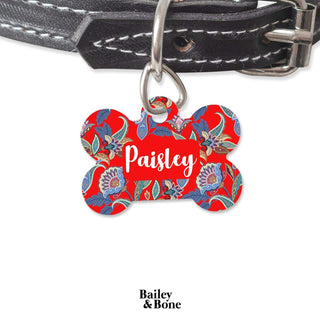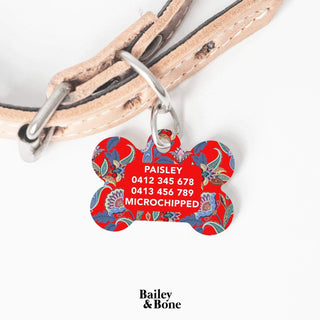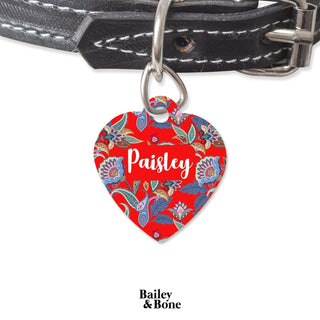 Red Paisley Pattern Pet Tag
Style your pets with this Red Paisley Pattern Pet Tag.
All of our tags are made of lightweight aluminium with a permanent printing process to ensure that your tag will last on even the most adventurous of pets.
All tags are waterproof and are perfect for all indoor and outdoor activities.
Tag Dimensions
Circle tag- 31mm (1.25") x 38mm (1.5")
Bone tag - 28mm (1.1") x 37mm (1.4")
Heart tag- 31mm (1.25") x 35mm (1.38")
All tags feature permanent printing on both sides and come with a FREE clip and keyring to attach to your pet's collar.
You can have a maximum of four lines of text on the back of your tag.
You may put any information that you desire on your tag, we have added some suggestions below.
1. Name
2. Contact number
3. Microchipped
4. Extra phone number/ owners name
If you would like to see a proof design of your tag before you place an order, simply contact us at hello@baileyandbone.com to speak with our friendly team 😊
Red Paisley Pet Tag
Love it❣️Betty looks so cute in her red paisley bone shaped pet tag! Great quality, lightweight & super stylish 🐶🐾
Peanuts dog tag
I absolutely love the design and the quality is wonderful!
Thank you so much Bailey and Bone!