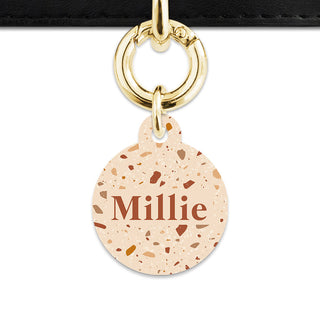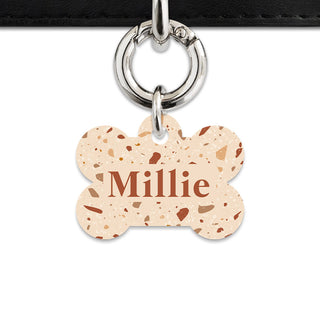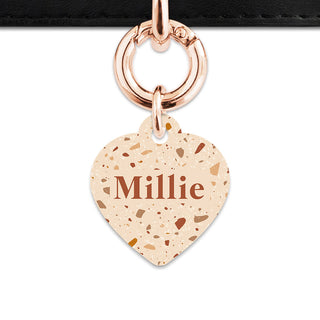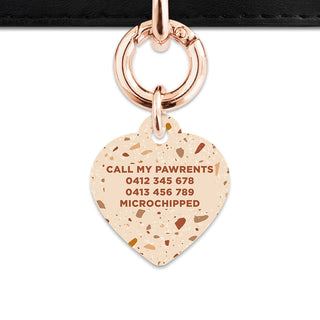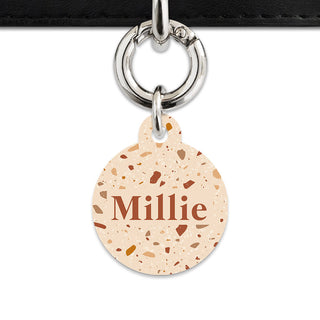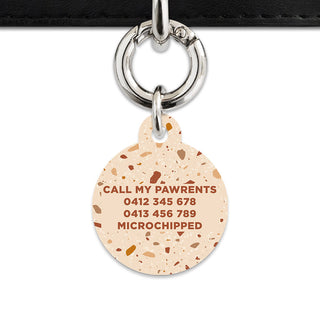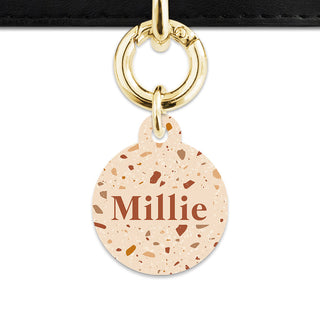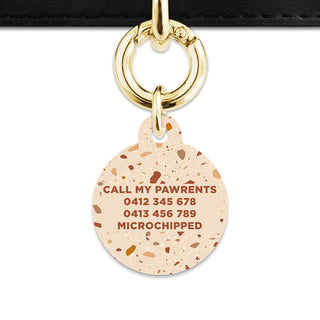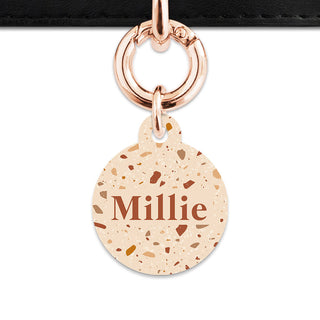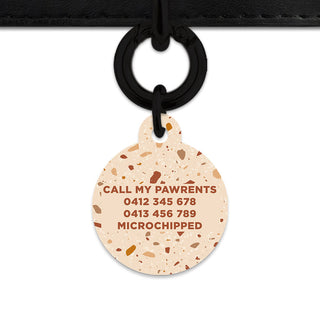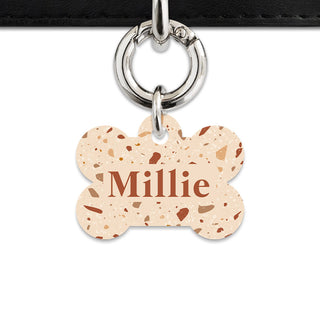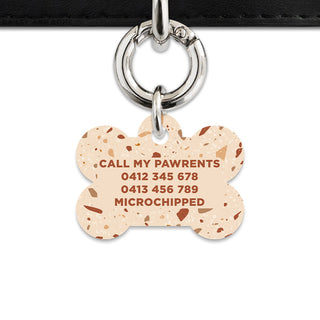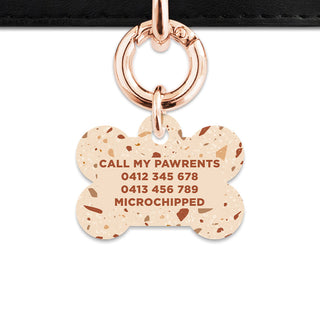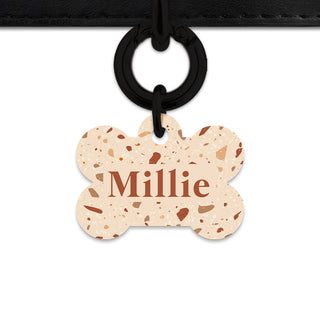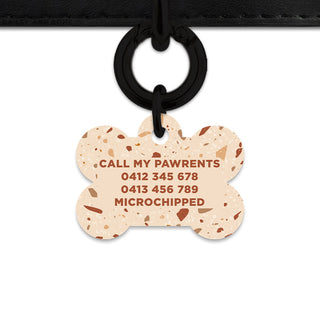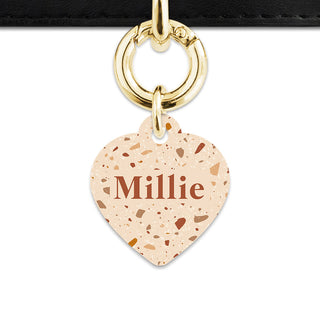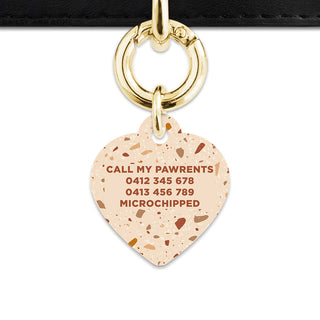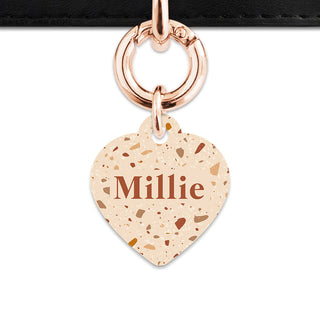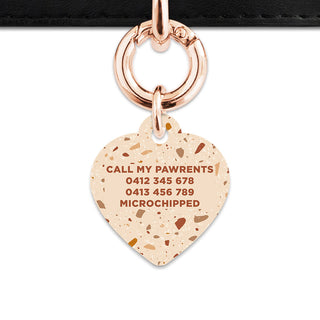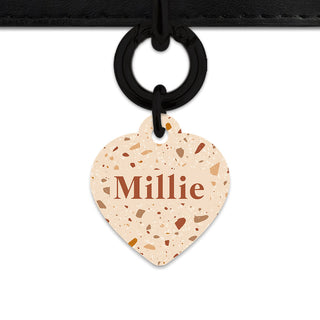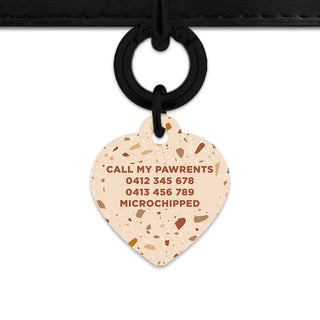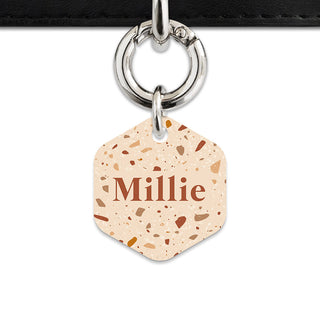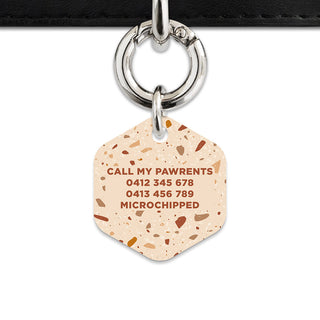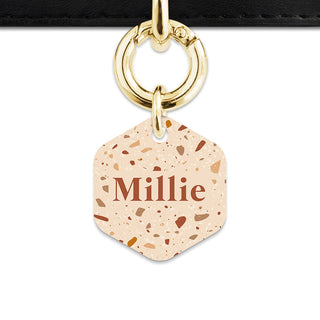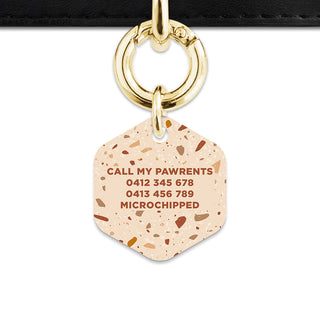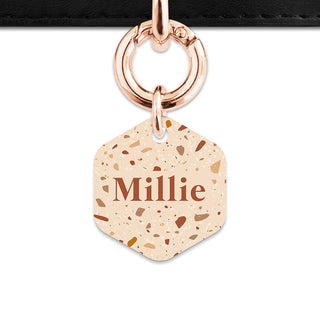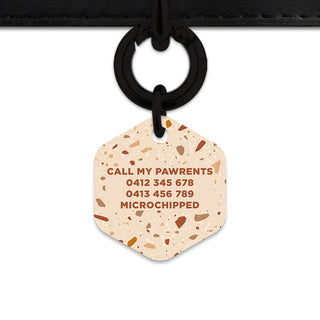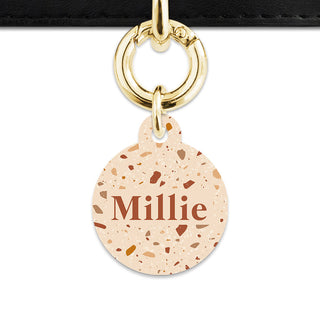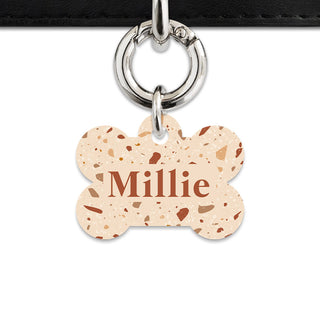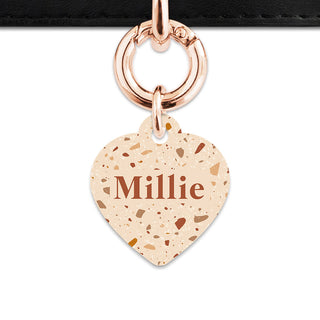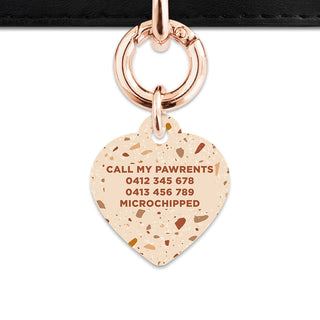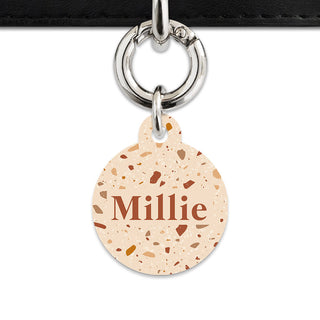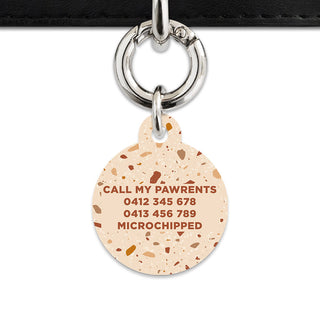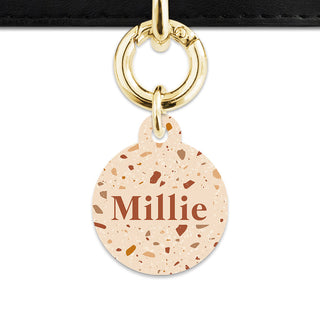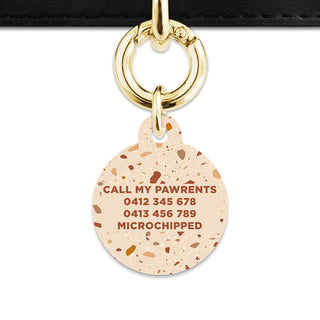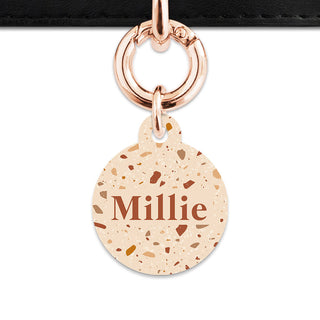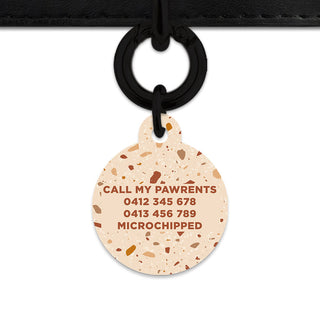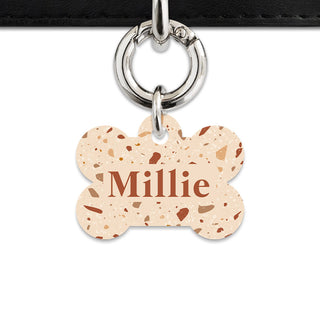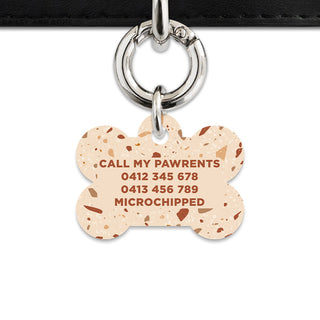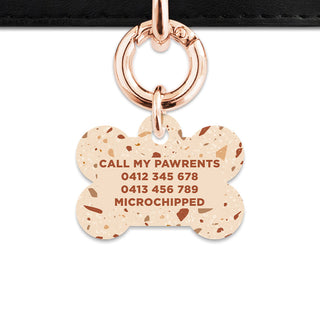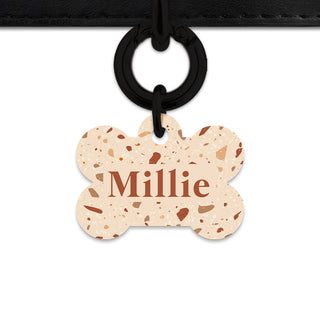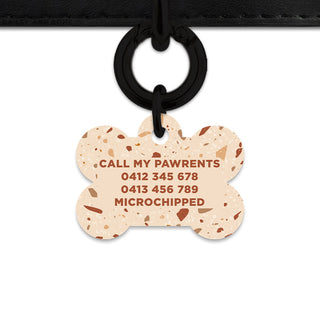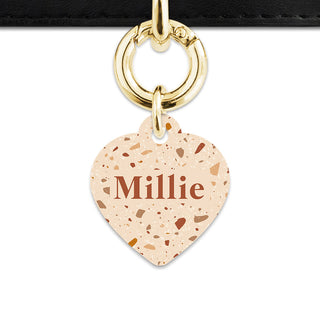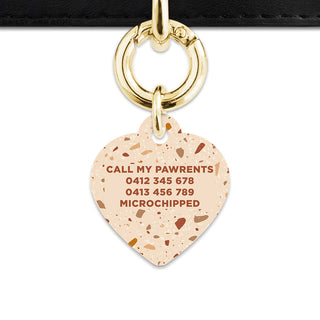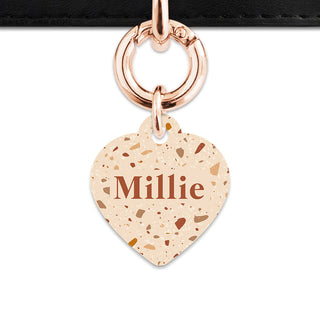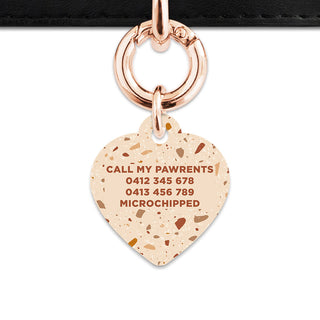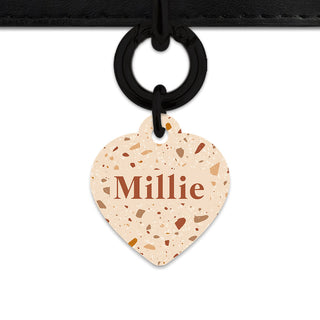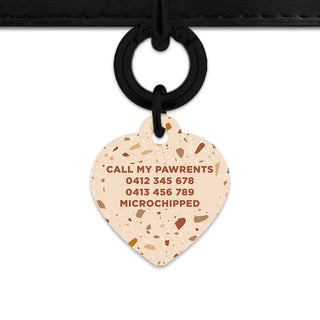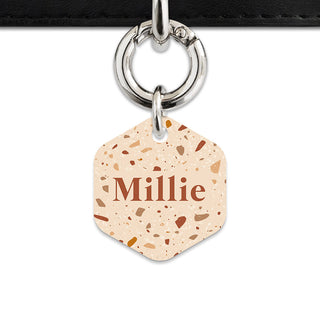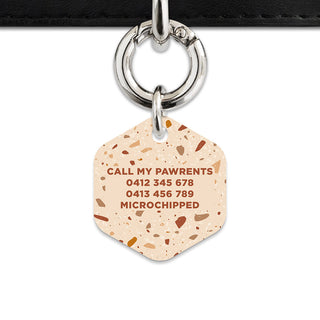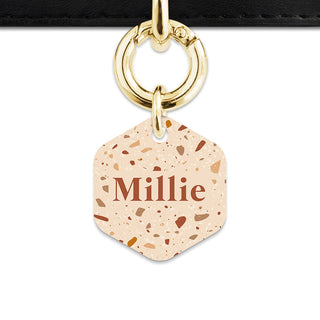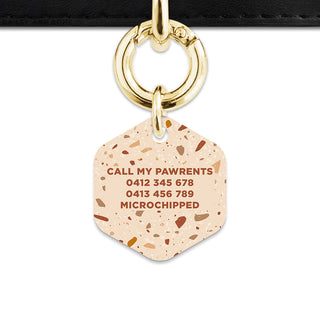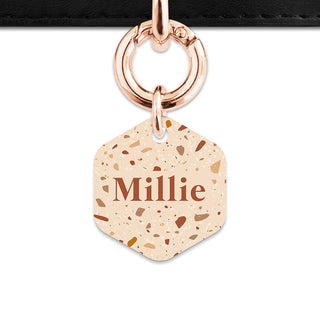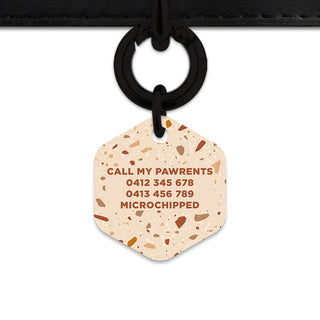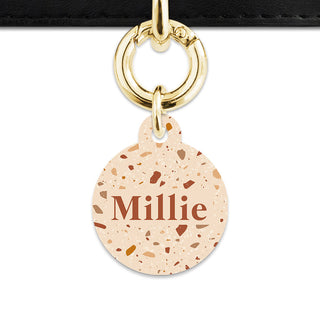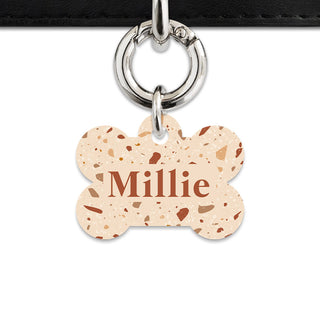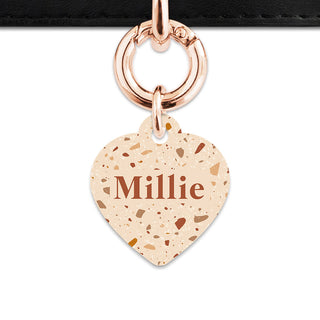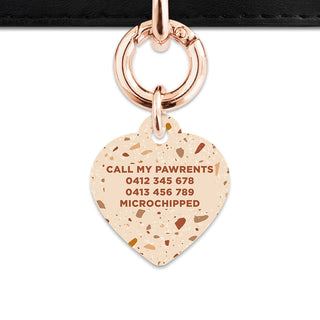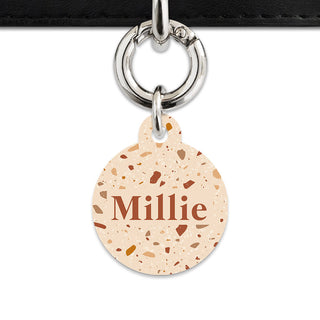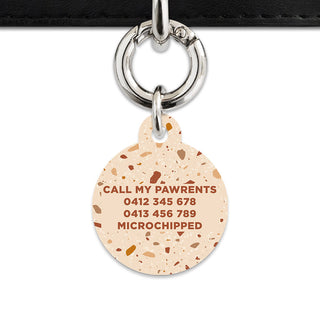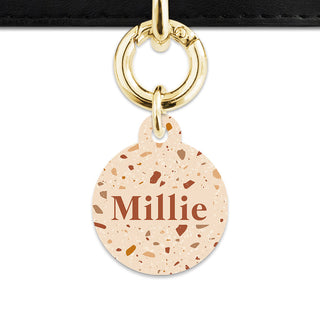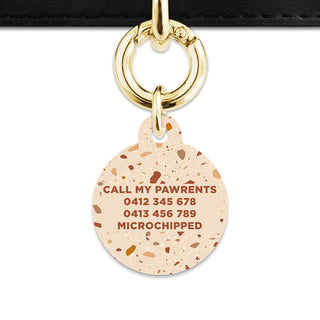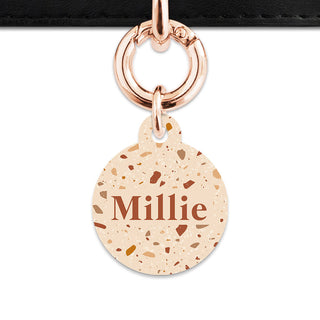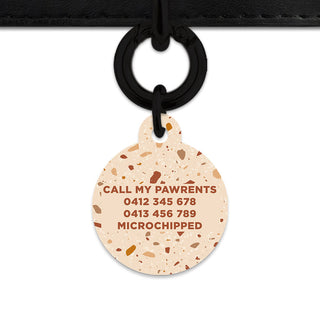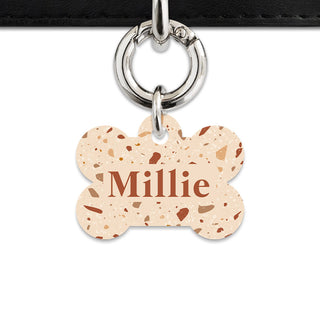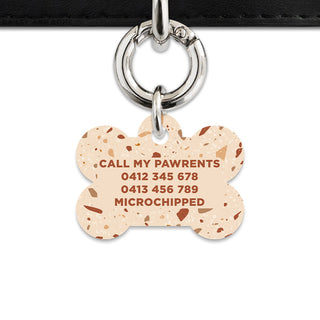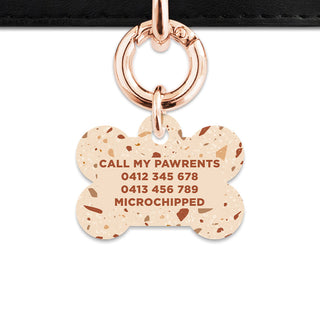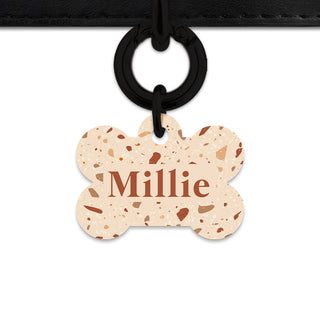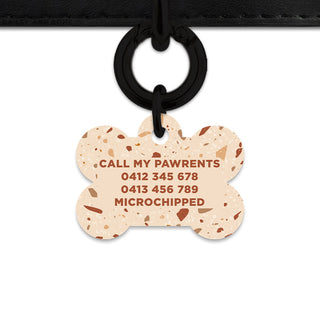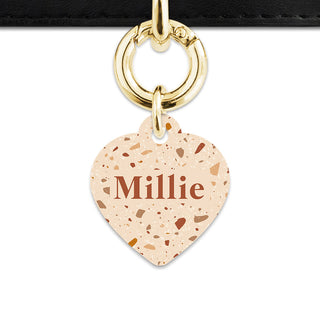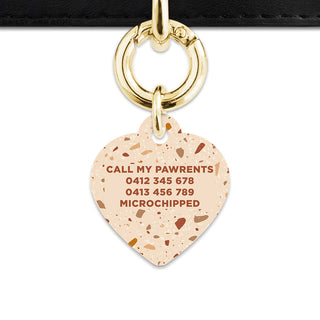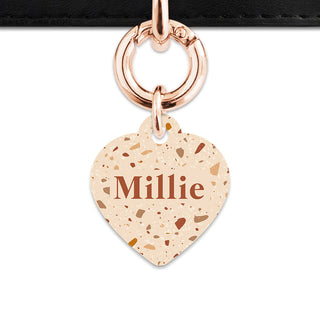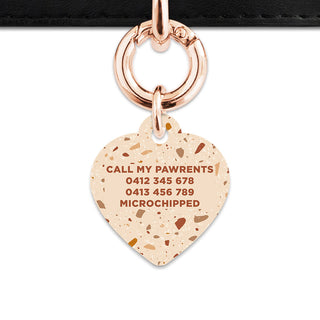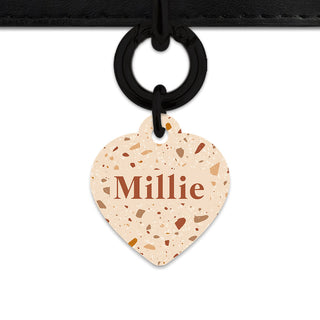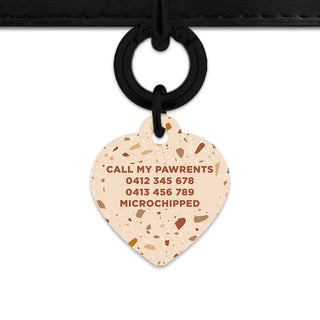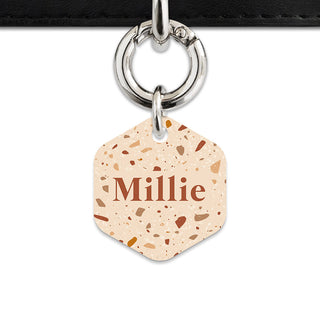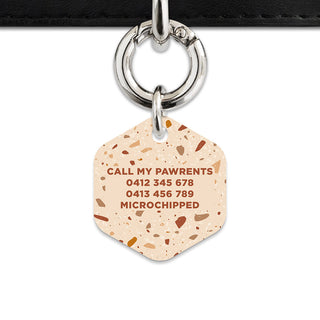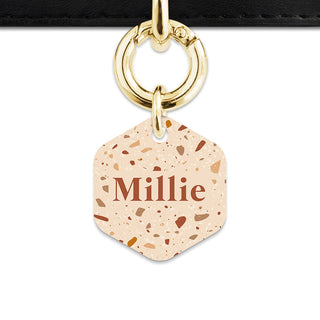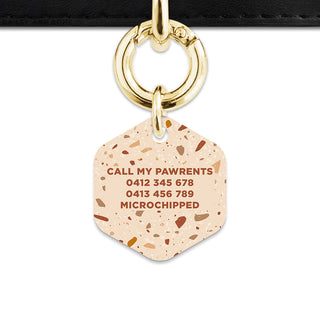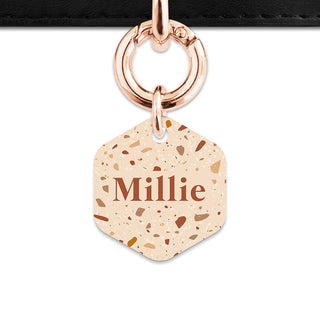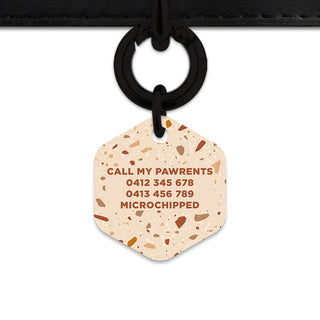 Brown And Beige Terrazzo Pet Tag
Specs
Tag Dimensions
Circle tag- 31mm (1.25") x 38mm (1.5")
Bone tag - 28mm (1.1") x 37mm (1.4")
Heart tag- 31mm (1.25") x 35mm (1.38")
All tags feature permanent printing on both sides and come with FREE silver hardware which can be upgraded to gold, rose gold or black for an added $3.95
You can have a maximum of four lines of text on the back of your tag.
You may put any information that you desire on your tag, we have added some suggestions below.
1. Name
2. Contact number
3. Microchipped
4. Extra phone number/ owners name
** Please note that although our tags are tough, they are not chew proof. Excessive chewing or biting can damage the tag design and finish**
Shipping
All of our tags are proudly handcrafted in Sydney Australia and are made to order just for you!
Please allow 3-5 business days for your tag to be made before it is shipped.
For all shipping options, rates and time frames please click here.
Love it!
Bonnie looks cute with her name tag.
A good quality product at an affordable price, and delivered reasonably fast.
Perfect
Good quality, completely comparable to images advertised
Brown and Beige Terrazzo Pet Tag
Absolutely love the tags fantastic quality also love the black ring accessory ❤️
Alfie if one happy lad!
Alfie's dog tag is amazing quality. I am going to be ordering these for my families dogs too. Love them!
LOVE IT
I absolutely love this Pet Tag for my pup. It looks great on him and makes him even more handsome. It is great quality too and aesthetic. Much better than a plain old metal tag.
Such a cute name tag
Teddy loves it and looks extra cute with his gorgeous name tag, awesome experience!
Great quality and stylish!
Arrived neatly packaged and the quality is really great! Looks so good on ❤️ will definitely purchase again!
Amazing
It is so cute and such good quality!!! This is one of the best purchases made and Archie suits it so well (as you have seen on insta).
Pet Tag
Beautiful pet tag. So happy with it. My dog finds the bone comfortable to wear even though she is still a puppy. Great choices for designs and shapes. Speedy delivery!