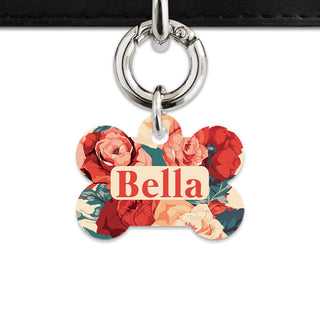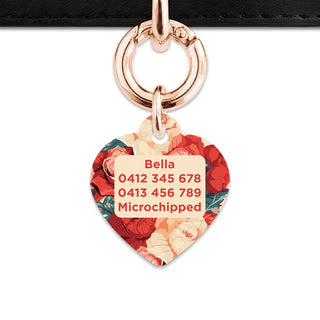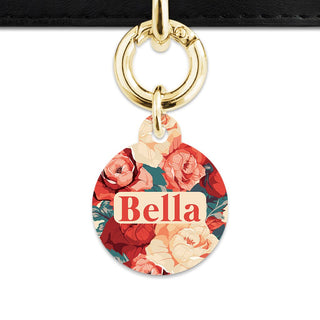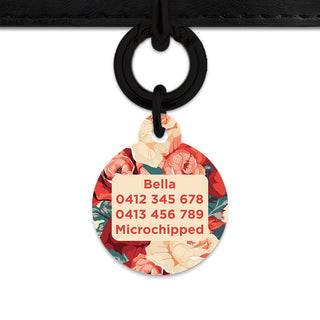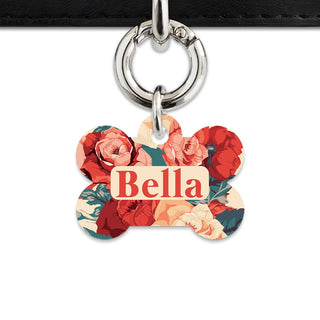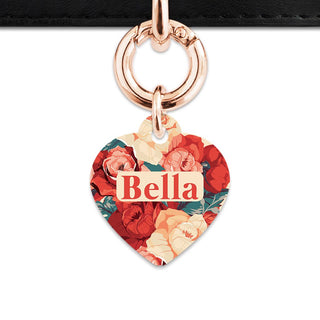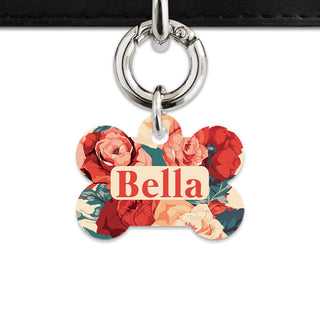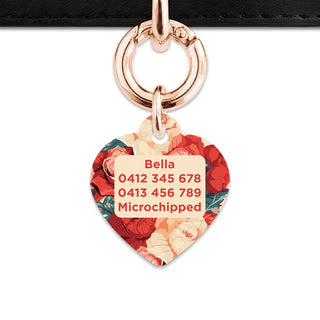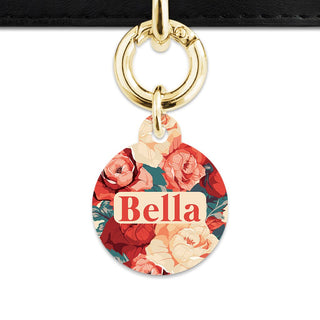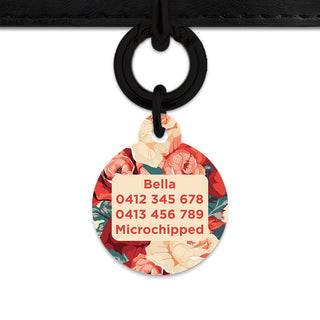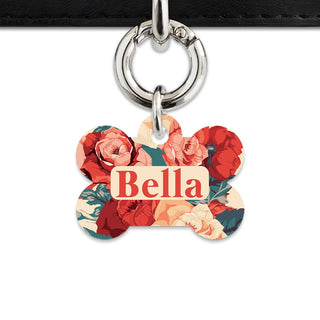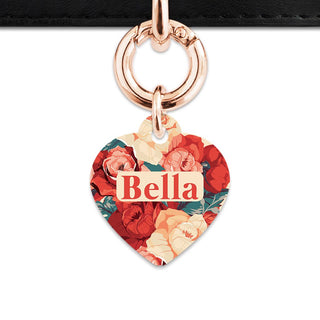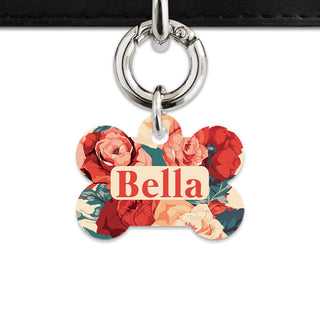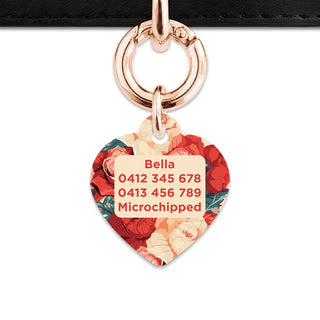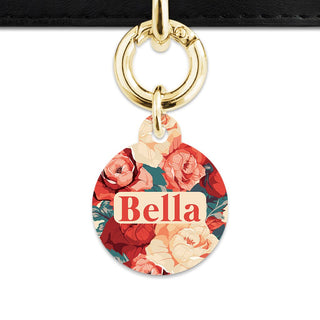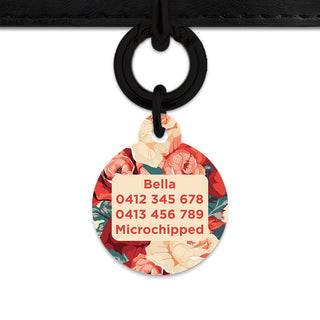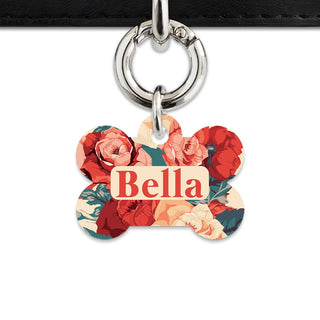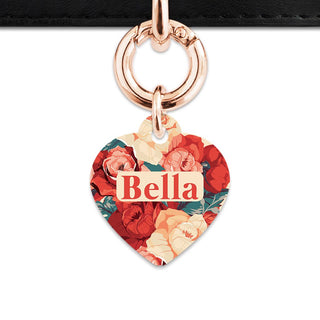 Beige And Red Roses Pet Tag
Hardware Colour
Silver
Gold
Rose Gold
Black
Specs
Tag Dimensions
Circle tag- 31mm (1.25") x 38mm (1.5")
Bone tag - 28mm (1.1") x 37mm (1.4")
Heart tag- 31mm (1.25") x 35mm (1.38")
All tags feature permanent printing on both sides and come with FREE silver hardware which can be upgraded to gold, rose gold or black for an added $3.95
You can have a maximum of four lines of text on the back of your tag.
You may put any information that you desire on your tag, we have added some suggestions below.
1. Name
2. Contact number
3. Microchipped
4. Extra phone number/ owners name
** Please note that although our tags are tough, they are not chew proof. Excessive chewing or biting can damage the tag design and finish**
Shipping
All of our tags are proudly handcrafted in Sydney Australia and are made to order just for you!
Please allow 3-5 business days for your tag to be made before it is shipped.
For all shipping options, rates and time frames please click here.
Dog collars and name tags
Great quality and price very happy with our purchase.
Peppa's New ID Tag
Peppa (our female Cocker Spaniel puppy) seems quite happy to be sporting her new Beige and Roses Pet Tag, although I did notice a few teeth marks or scratches she has managed to put in it. We were very happy with the finish of the Tag and the amount of information we could include on the back.
Beige And Red Roses Pet Tag
Dog Tag
We love our little dog tag for our new puppy. Great variety on line, the tag is gorgeous and postage was delivered within a reasonable time frame. Definitely order again.
Beige And Red Roses Pet Tag
Lovely tag, exactly as pictured. And prompt delivery too :)
Great quality and timely arrival!
The print is great quality on both sides and with maximum character limits filled, the back of the tag is both legible and looks great! I will be buying another from this site soon, reasonably priced as well for the quality of the tag!
Juno-love
We have just received our 3rd tag from Bailey & Bone and love the new hardware even more! Strong and sturdy yet pretty and comfortable as well. So important to have your details with them just in case and such a gorgeous way to do it❤
Great quality, beautiful designs and choice. Thanks B&B