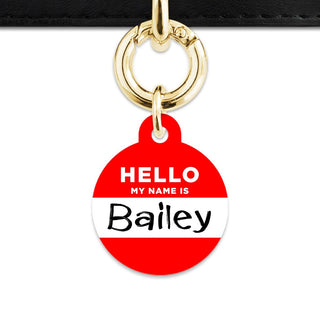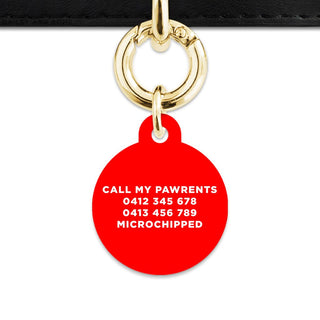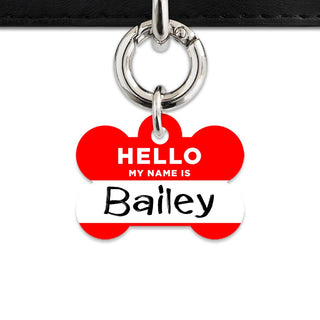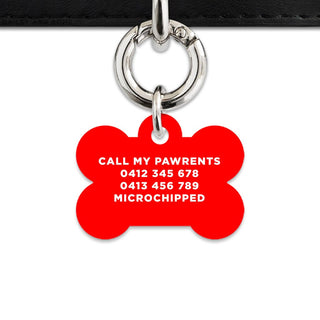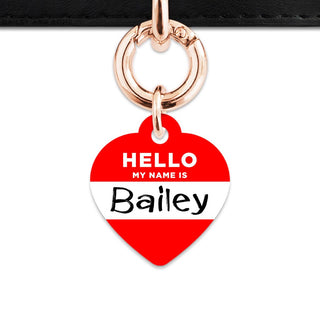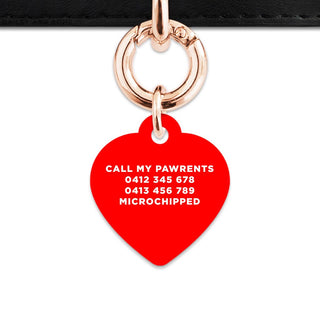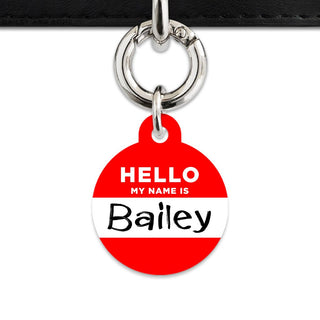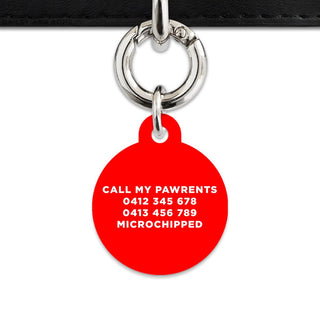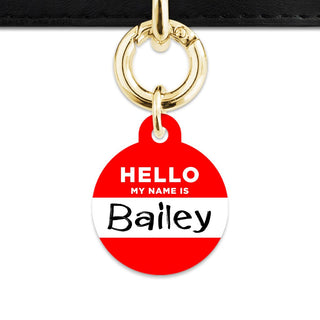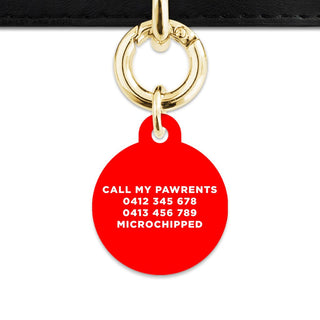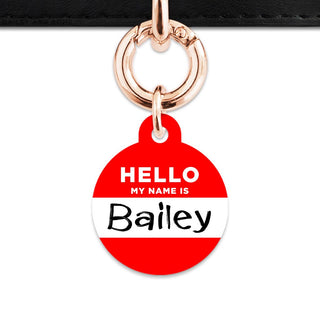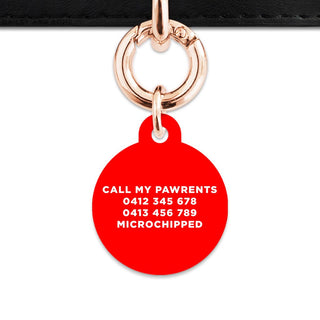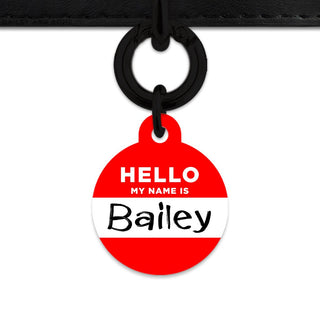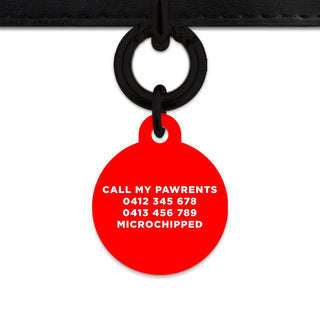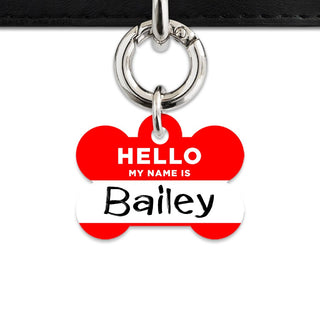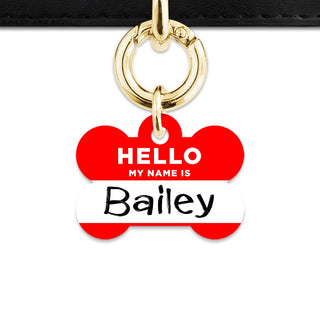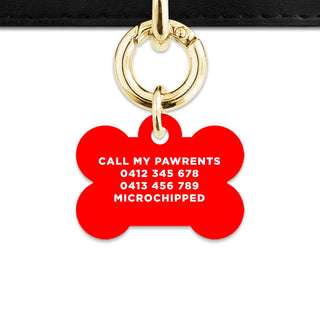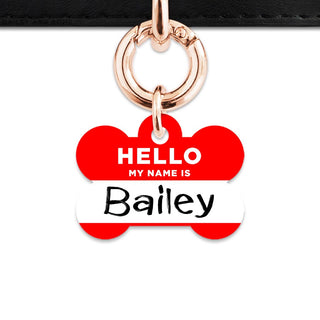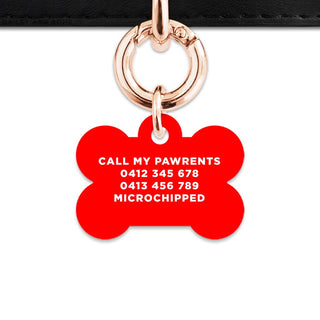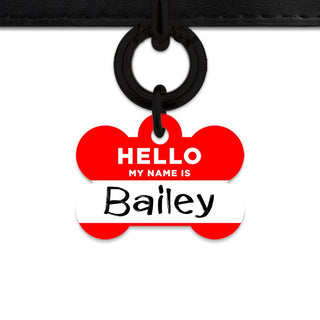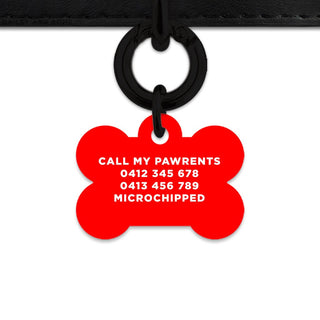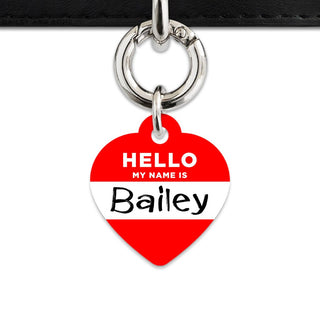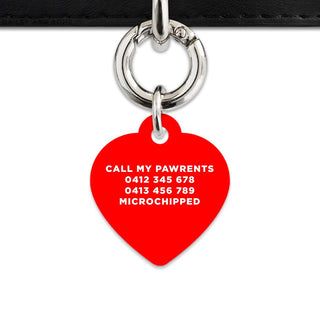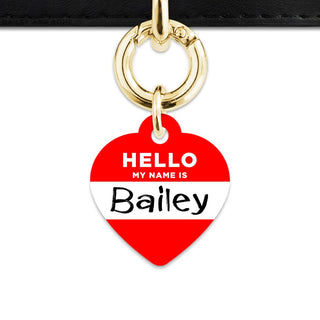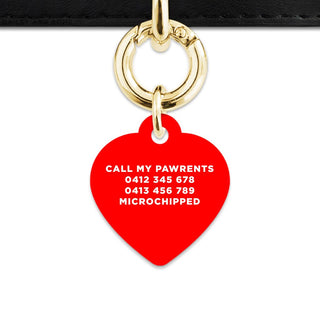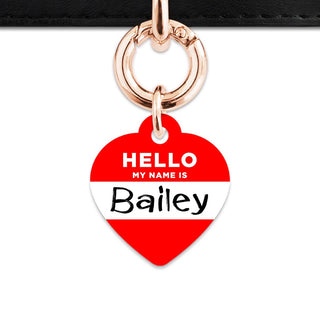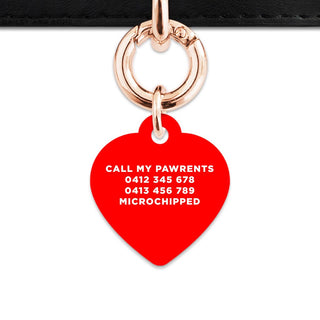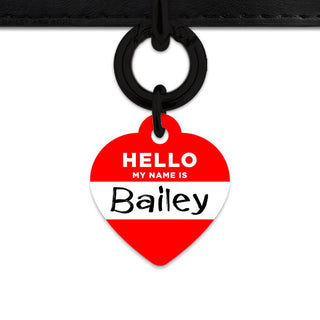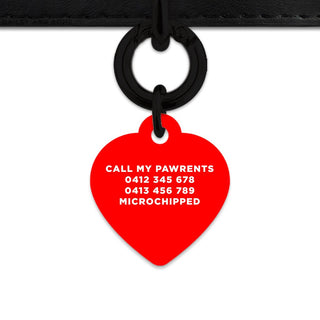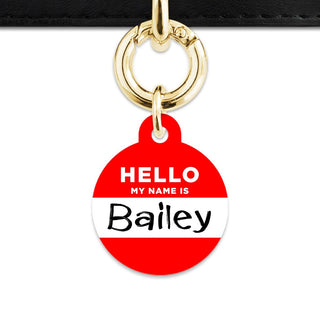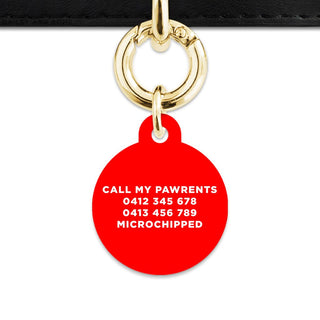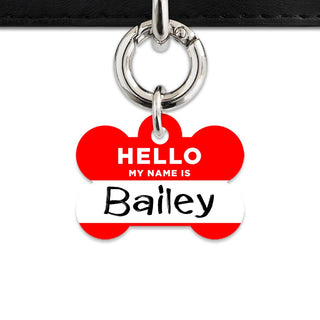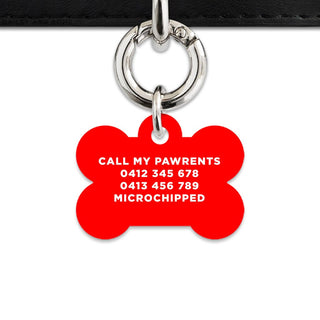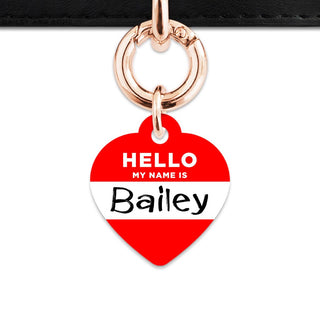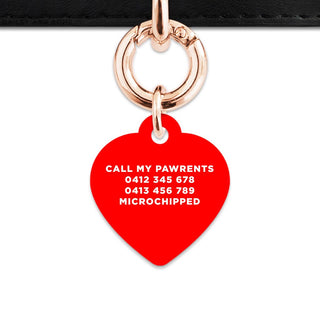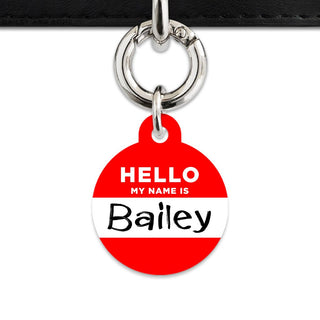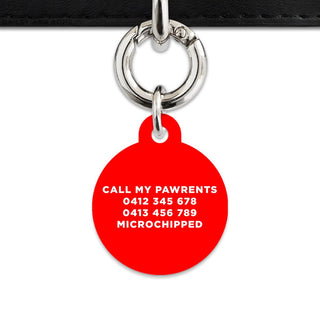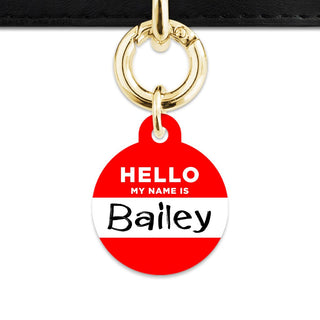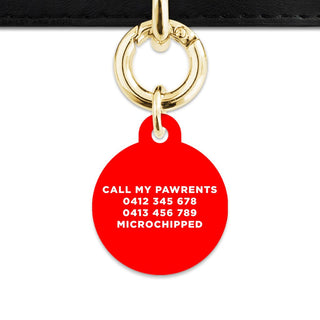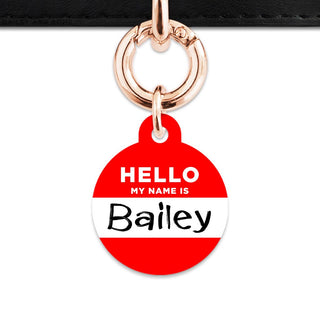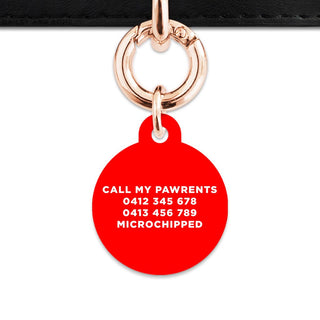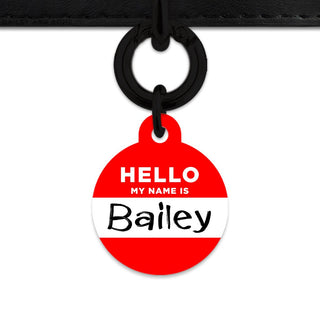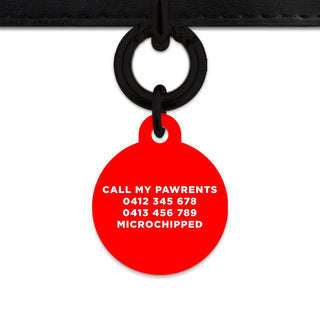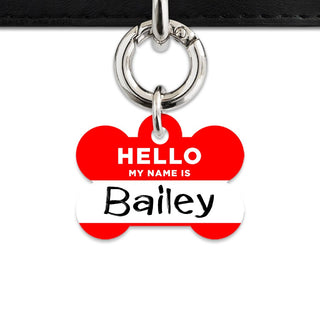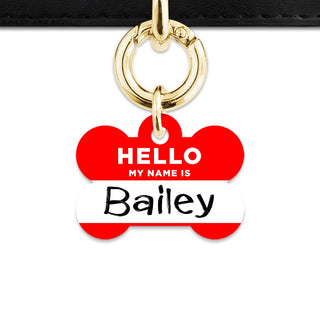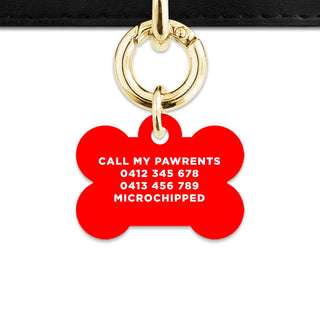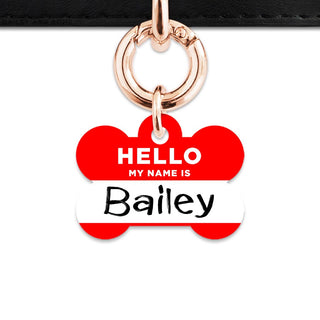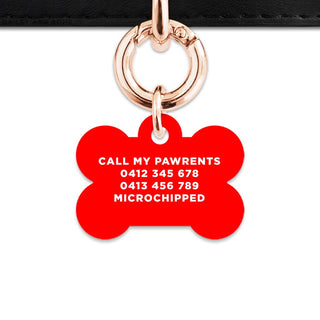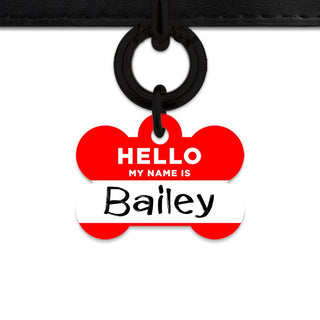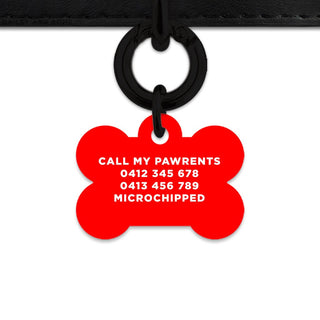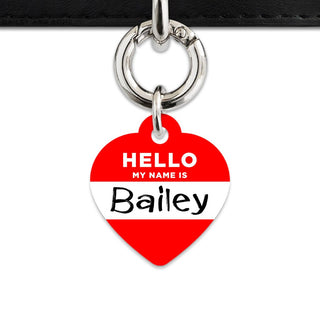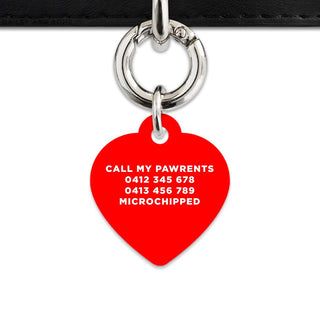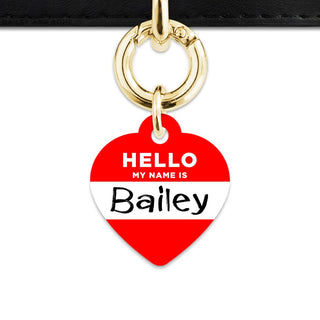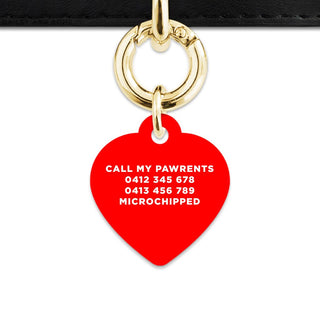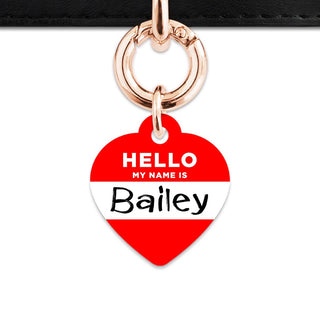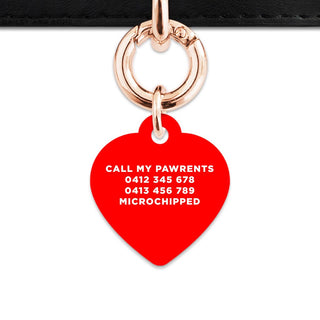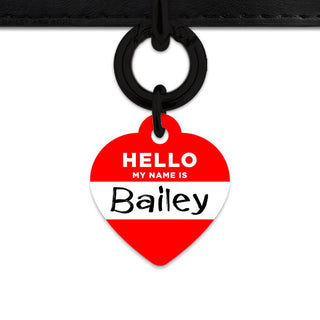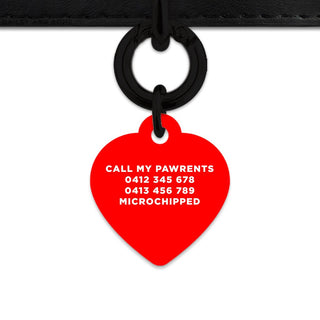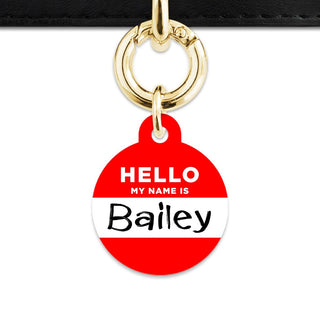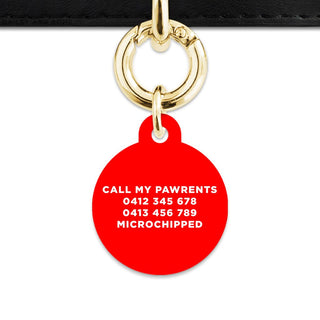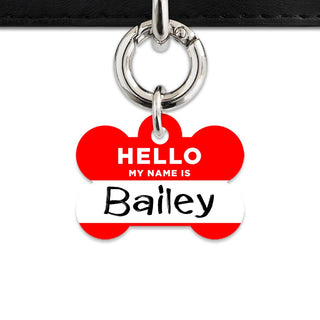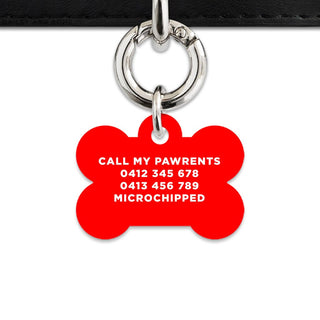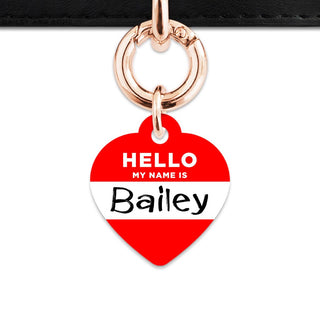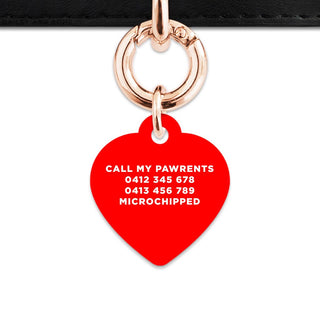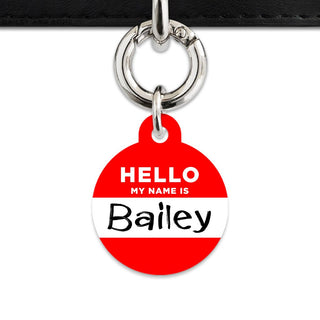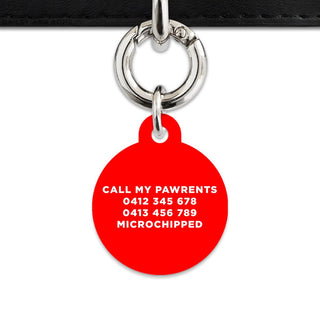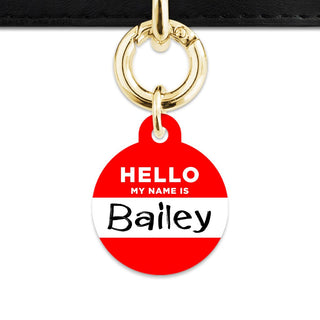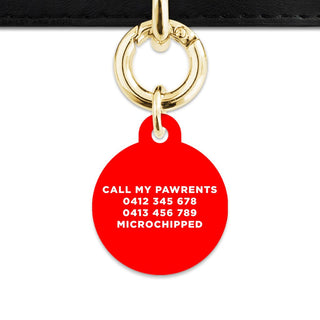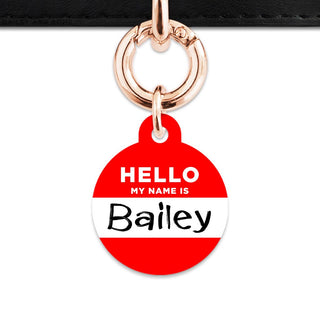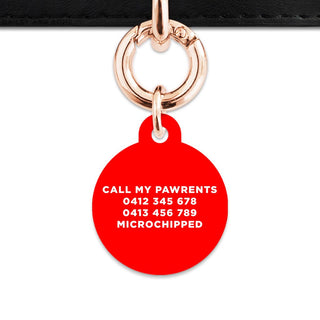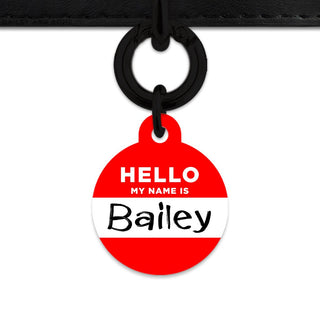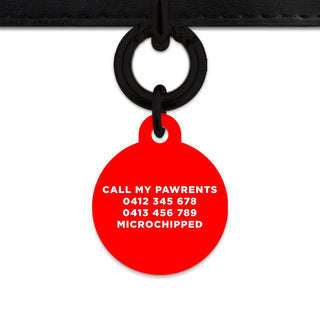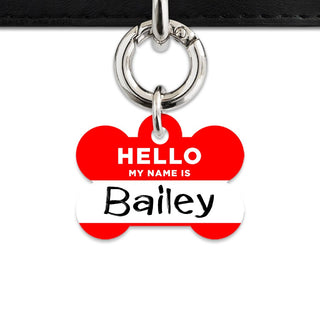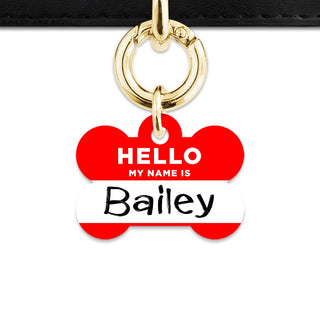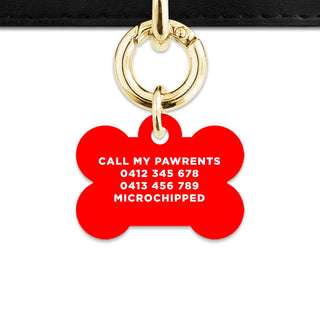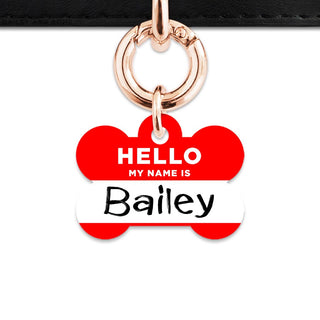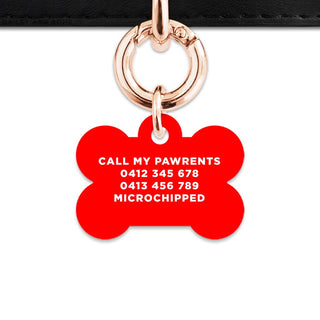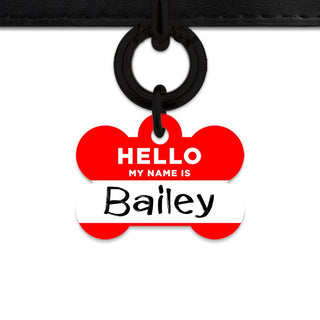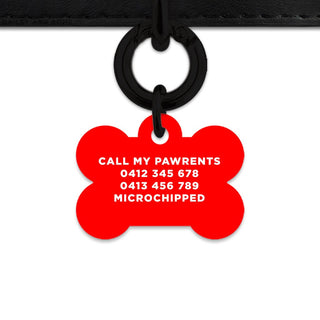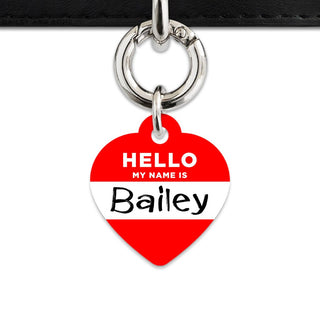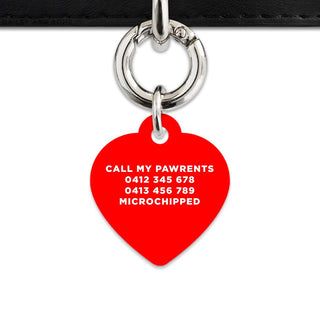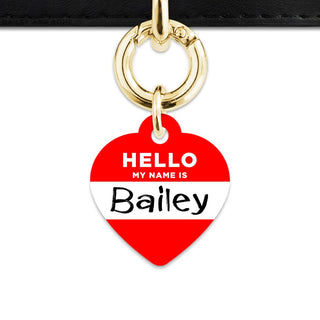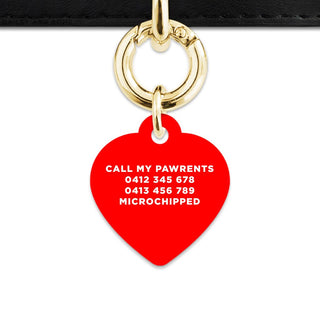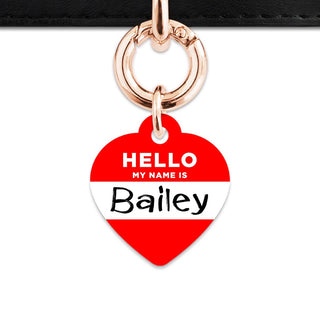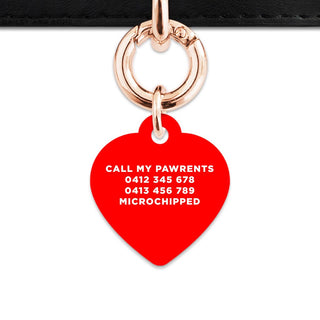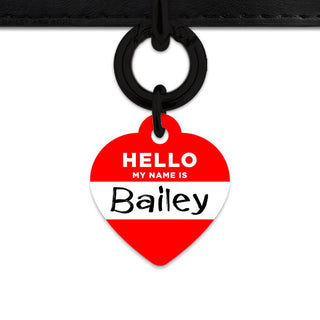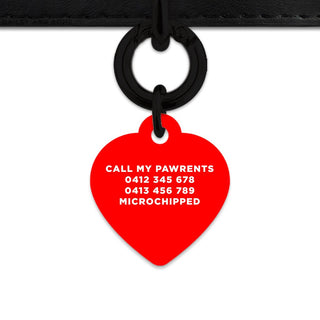 Red Hello My Name Is Pet Tag
Specs
Tag Dimensions
Circle tag- 31mm (1.25") x 38mm (1.5")
Bone tag - 28mm (1.1") x 37mm (1.4")
Heart tag- 31mm (1.25") x 35mm (1.38")
All tags feature permanent printing on both sides and come with FREE silver hardware which can be upgraded to gold, rose gold or black for an added $3.95
You can have a maximum of four lines of text on the back of your tag.
You may put any information that you desire on your tag, we have added some suggestions below.
1. Name
2. Contact number
3. Microchipped
4. Extra phone number/ owners name
** Please note that although our tags are tough, they are not chew proof. Excessive chewing or biting can damage the tag design and finish**
Shipping
All of our tags are proudly handcrafted in Sydney Australia and are made to order just for you!
Please allow 3-5 business days for your tag to be made before it is shipped.
For all shipping options, rates and time frames please click here.
Pepsi Approved
My lab Pepsi absolutely loves his new tag that matches his red collar. He really stands out from the crowd at doggy daycare <3
Hi! My name is, my name is, my name is…
Love the new name tag! Such a cute design & a great size. Arrived swiftly in a pain free ordering experience. Worth the $$$ as the last tag we bought wore out so quickly
Red Hello My Name Is Pet Tag
Super happy
We absolutely love the Hello my name is tag! It sits perfectly and had a large enough loop to attach his council tags. Would recommend! Also the packaging was adorable!
Red hello my name is pet tag
So cute and such amazing quality, I'm in love and can't wait to put it on my pup when I get him
Amazing Tag
I recently purchased 2 dog tags from Bailey and Bone.I am extremely impressed with the printing and quality of the tags. Name and phone number are very clear to read even from a distance. I loved the way they were in little pink velvet bags. I would certainly recommend them.
Amazing quality!
Just received our puppy's new tags and they are brilliant! They are lightweight but great quality. She is an energetic staffy and these will definitely last whatever she puts them through.
Super cute and great quality!
We love our Bailey & Bone pet tag. Great quality and really bright colours. Name and details on the back are very easy to read. Has withstood our puppies chewing tendencies so far. Would order again!